Work with creatives who get it.​
We may not know your industry yet (although, chances are, we do), but we do know what works for small to mid-sized organizations like yours. When it comes to branding and marketing, we know what a manufacturer with 1,000 employees needs that a firm with 100 employees doesn't (and vice versa). We know how to dig in to your specific needs and optimize your impact in your market.
We have the expertise, experience, and insight to reach your customers and express your brand in a way that connects.
The difference is simple.​
It's no secret that the greatest brands are the simplest ones—the ones that cut through the clutter and stand apart with clear purpose and crisp clarity.
The same is true of agencies.
That's why we created DRIVE. To keep things simple and make brands powerful. No layers of hierarchy. No overstaffed meetings. No cumbersome overhead. And no unnecessary costs passed along to you. Just smart, strong work that moves you forward.
Get the quality you want and the integrity you deserve.
Simplify the complex


Prioritize great ideas, great people and great clients


Build partnerships that last


Communicate honestly and transparently


Bring passion to our work and purpose to our approach


Help you build your business by building your brand


Pursue your success as our own—because if you don't succeed, neither do we.
Once we know your goals, we put together a team of all-stars that can get you there. From strategists to copywriters, designers to developers, photographers to motion designers—whatever it takes, we've got it. 
As a DRIVE client, you'll have a lean, tailored team of AWARD-WINNING industry veterans, working together to reach your goals.
DRIVE is also a certified DBE and Targeted Group vendor with the State of Minnesota.

After honing her skills with acclaimed agencies and some of the world's biggest brands, Jodi Eckes, DRIVE's founder and CEO, set out with a vision to start DRIVE in 2008. She believed there was a smarter way to service small to mid-sized companies. For more than a decade now, she's been redefining what's possible for clients like you.
As a seasoned strategist, acclaimed creative director, and accomplished designer, Jodi's work has been recognized by the industry's top organizations, including GRAPHIS, AIGA , HOW, PRINT and Graphic Design USA, and featured in popular books on graphic design and branding.
Well-connected and respected in the branding and marketing world, Jodi has served on the board of AIGA Minnesota and has been a frequent portfolio reviewer for AIGA MN's notable Portfolio 1-on-1 event. She's also a proud community sponsor of MPLS MadWomen, a MPLS MadWomen mentor and member of American Marketing Association (AMA).
Jodi lives in the Minneapolis suburbs with her husband and two boys. When she's not busy building brands, you can find her and her camera catching action shots at her kids' games — and binging episodes of Real Housewives.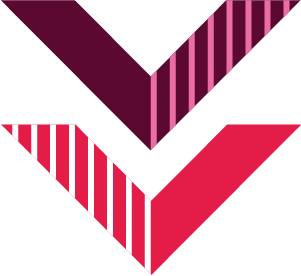 Our team is passionate about helping brands like yours go further than you imagined you could. Let's talk about how we can start.